MB/GPW Product Information.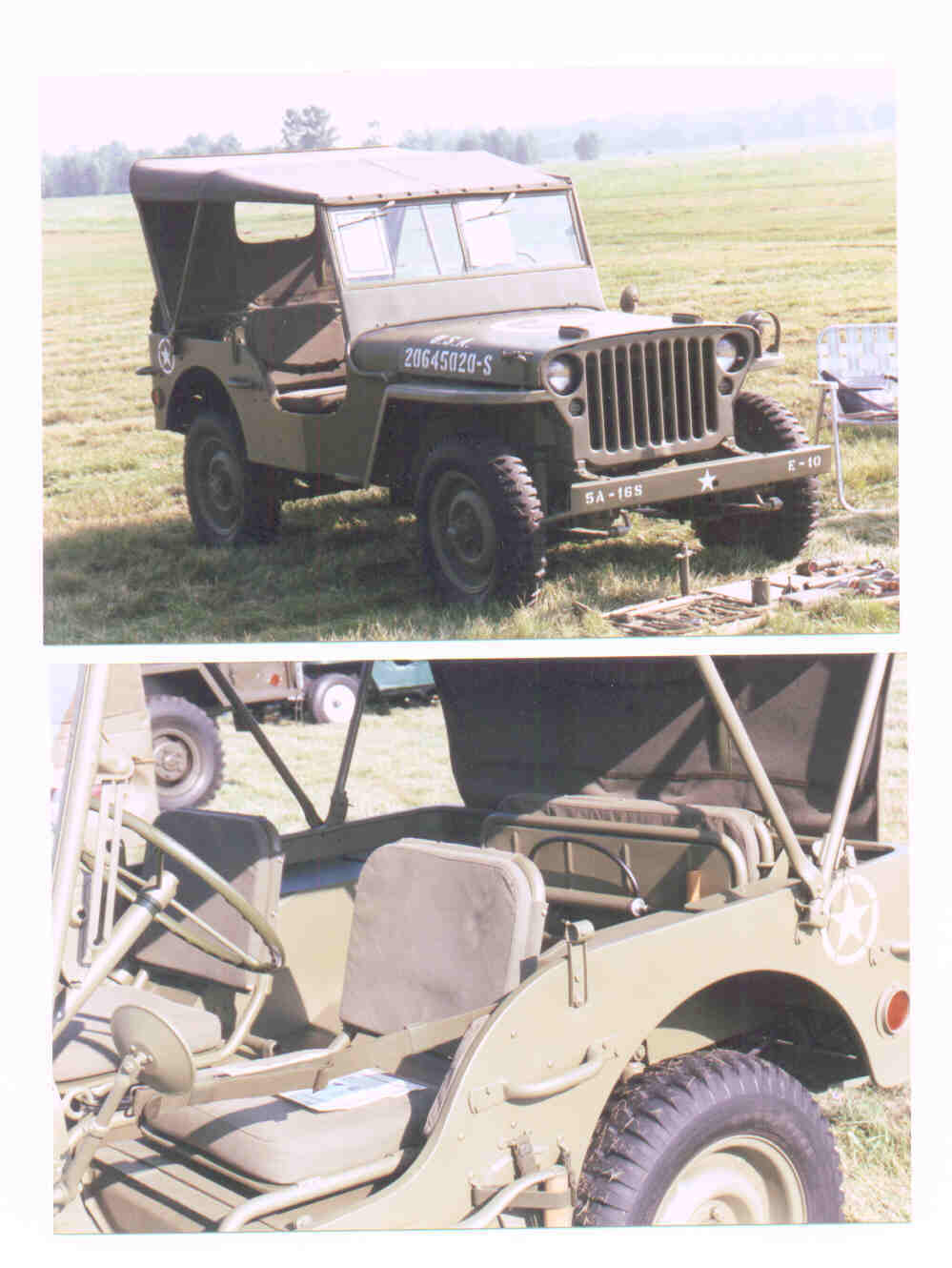 Following are 2 images showing the differences in the Standard Summer Top vs the Reinforced Summer Top.
---
---
Both Tops are cut from the same pattern and share construction details. The differences illustrated are in the areas and number of reinforced panels. The Reinforced Top is a copy of the Original Production Top and is by far the top to choose if you are going for a true Factory Class Restoration. The Standard Top is a copy of a Late War Production Top. I have also seen examples of original Late War and Post War surplus tops bearing the characteristics of our Standard Top, that would appear to be built as a replacement Top either by Govt. Contractors or by QM Corps Personnel.
Here is necessary information for proper bow placement and windshield angle for correct fitting of the Tops.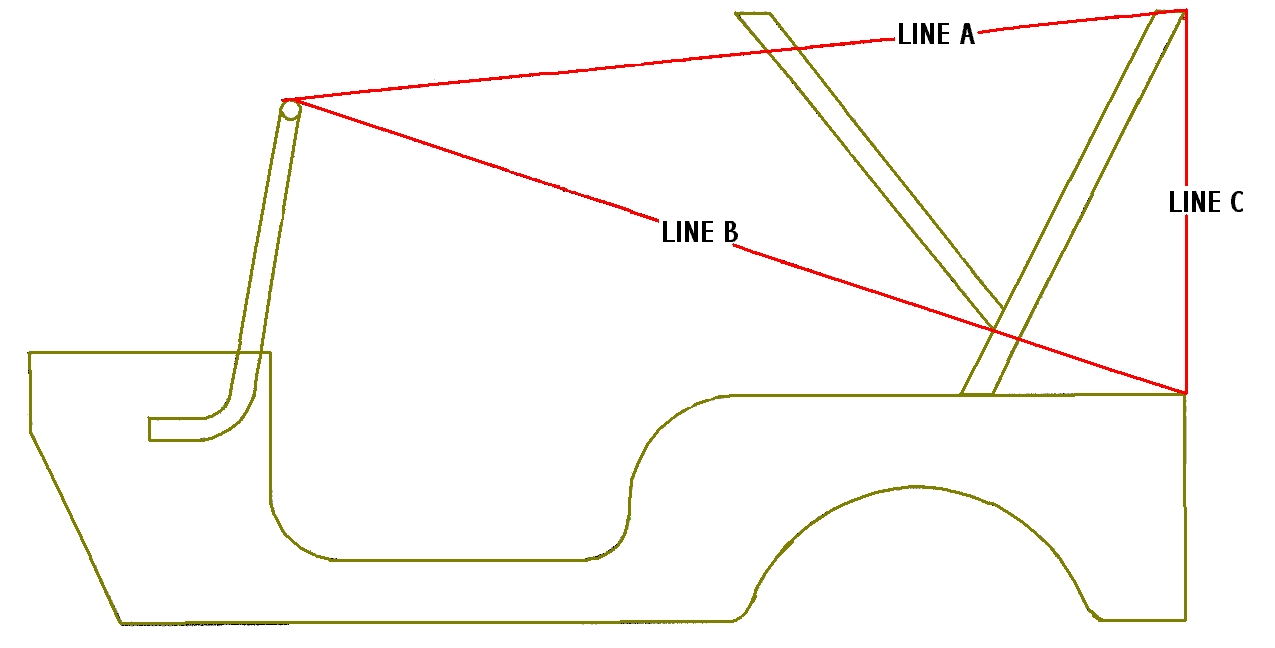 As the Capstan Style Studs and Mating Grommets in the Top rely on proper tensioning of the fabric to hold the Top to the Windshield Frame, Windshield Back Angle of 15 degrees is determined by the above drawing and following dimensions. Line "A" from outside front edge of Windshield frame to outside rear edge of Top Bow is 64". Line "B" from centerline of Windshield Frame to outer edge of top of rear Body Panel is 66 1/2". Line "C" from top edge of rear Body Panel to top edge of Rear Bow is 30 1/2"-31 1/2". As expected shrinkage is designed into the Top, it may be necessary to adjust the Windshield Frame to a more vertical angle until shrinkage occurs in order to hold the top to the frame studs. It is also advisable to work the Fabric of the Upper Panel over the Rear Bow so that the Bound Edge (where the upper and rear panels meet) evenly follows the outer contour of the Bow. Straps should be evenly tensioned working from the center out left and right. Spare Tire and Jerry Can should be removed to gain adequate access to all straps for proper tensioning.